Beautiful UX
Simple and intuitive¶
We work hard to make the user interface of InvenioRDM as self-explanatory as possible, and provide a simple and intuitive interface that's usable by all. Head over to our demo site and see for yourself.
Auto-completion¶
Everybody wants complete metadata, but nobody wants to enter it!
Our upload form focuses on essentials and uses auto-completion to make it easy for users to enter metadata. We can link to authority records for names, affiliations, licenses and more.
Names and affiliations
Adding a creator/contributor auto-completes from our names vocabulary that can be fed from e.g. ORCID or your institutional directory service: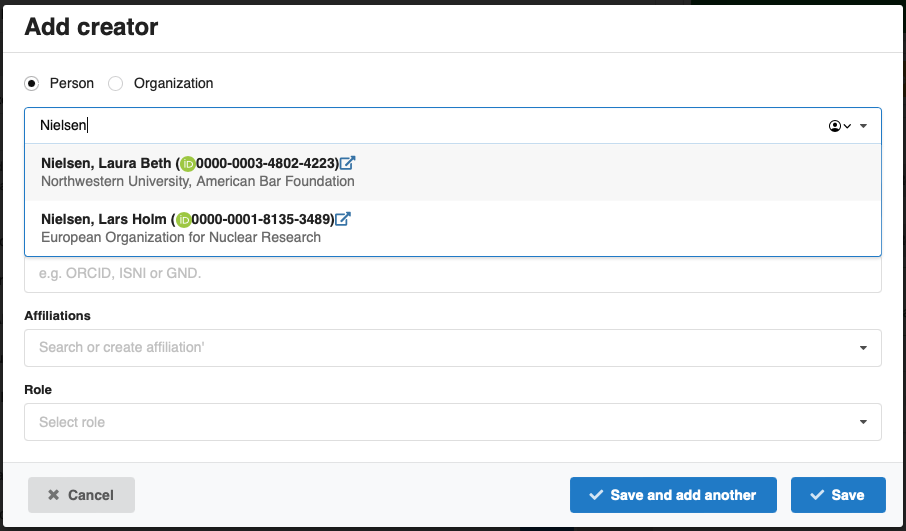 If a creator is not in the names vocabulary, we can still auto-complete the affiliations from e.g. ROR:

Our auto-completion makes it easier for users to deposit, but also ensures we obtain high-quality metadata. It can even be linked to authority records.
Licenses
Many users don't understand about licenses or open access, so we make it simple by preselecting the standard license of your choice, and presenting users with recommended licenses: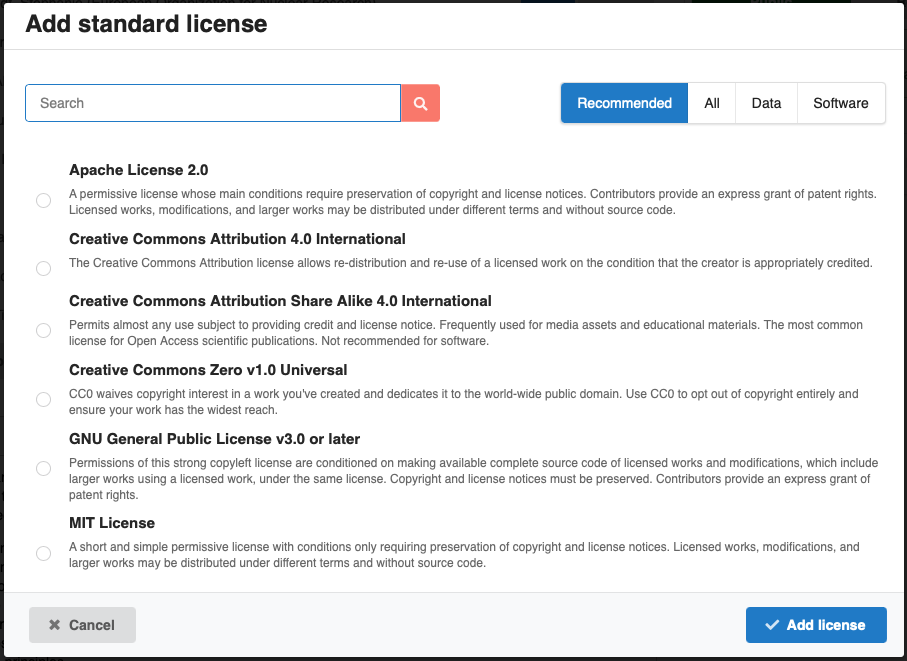 Accessible and responsive design¶
Our interface works well on both desktop, tablet or mobile and is tested against Web Content Accessibility Guidelines (WCAG) according to the level AA compliance.